Dialogue Designer
Version 3.2.0 - Major performance improvements
---
Update 3.2.0 is out now, and with it, big improvements!
- Improved performance: The package size have been significantly decreased and the editor will now run much faster and smoother, with importing and exporting taking much less time (especially when working on big files).
- New File property in Show Message: now you can attach a file path to a Show Message node. Useful for setting up audio files. You can change which file extensions should be looked for in the Settings.
- Interface improvements.
- You can now confirm replacing (overwriting) already saved files as well as exiting the program.
- You can now click the message at the bottom of the screen (shows up after exporting) to open up the projects folder.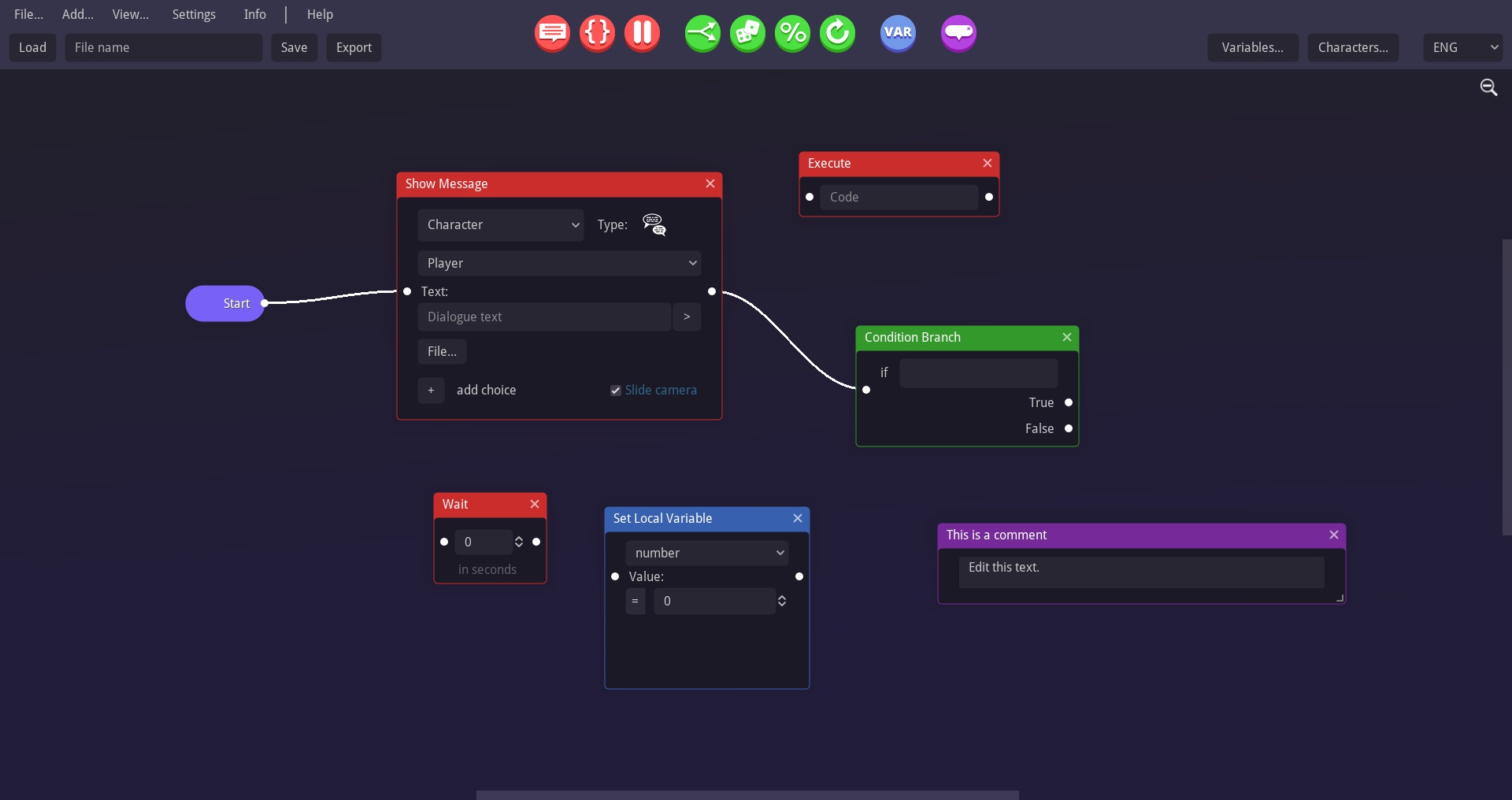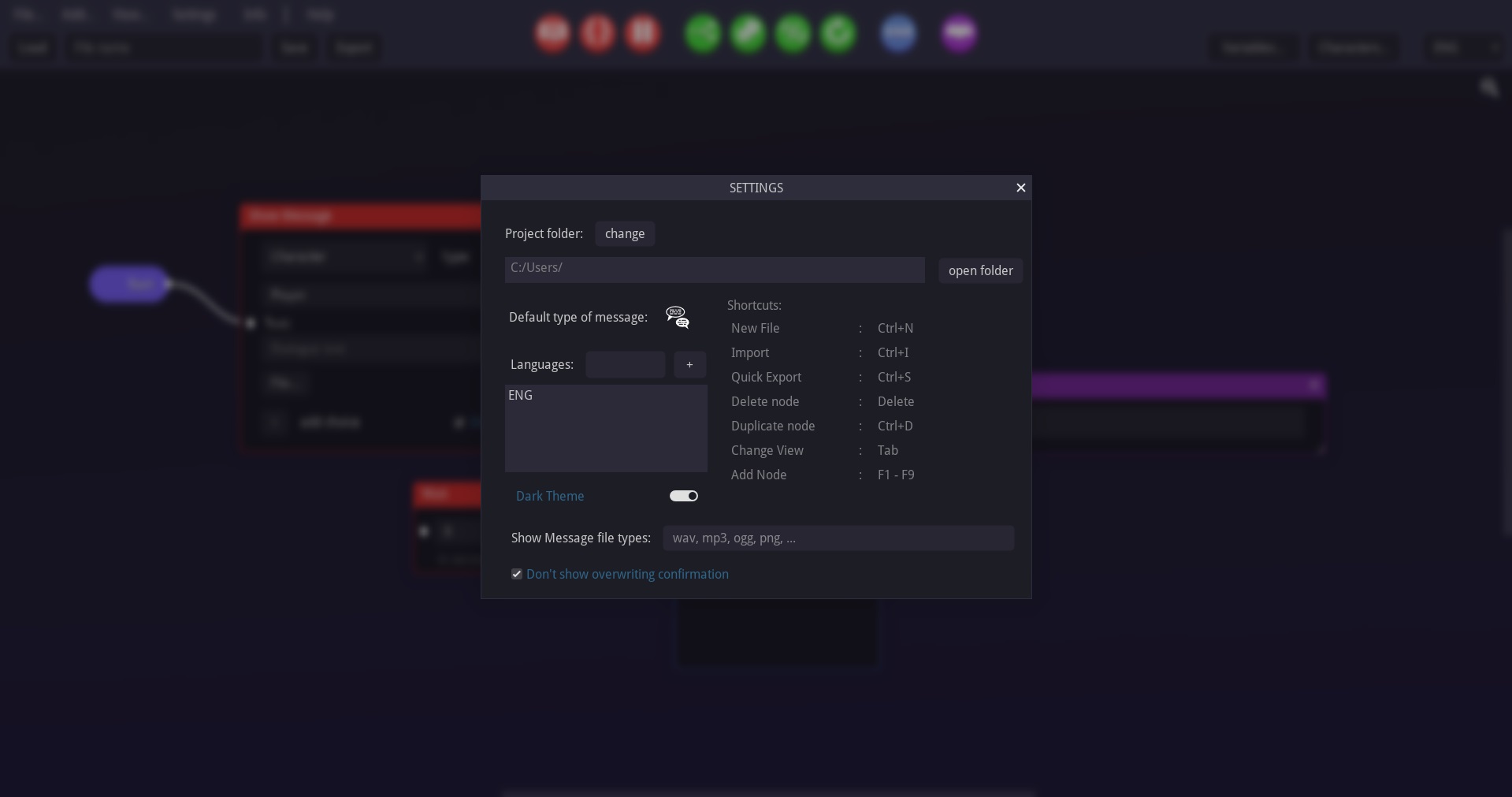 Files
DD_Windows_3.2.0.zip
30 MB
Jan 25, 2021