Dialogue Designer
An easy to use but powerful tool for creating branching dialogues for games.
Works with Unity, Unreal 4, Godot, Construct 3, GameMaker Studio 2 and many more!


A powerful (but easy to use) branching dialogue editor designed for story-driven games like RPGs and Visual Novels.
Create complex non-linear data structures in minutes, no programming experience required!

The editor was created for non-programmers. It is easy to understand and navigate. It is also fast and lightweight - it runs smoothly even on less powerful PCs.



The editor includes a characters database and local variables database (strings, integers, booleans). They are incredibly helpful in organising the dialogue and keeping track of player's progress.

Change the dialogue language by selecting it from a drop-down menu. There are no limits for the amount of languages you can use.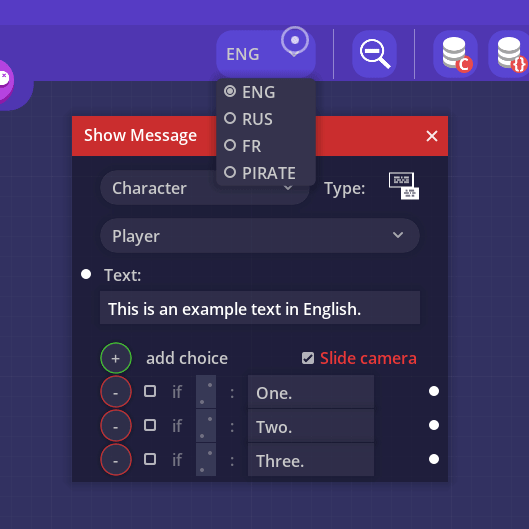 Export your dialogue with one click to a JSON text file, which can be imported into most modern game engines and frameworks.

Available nodes: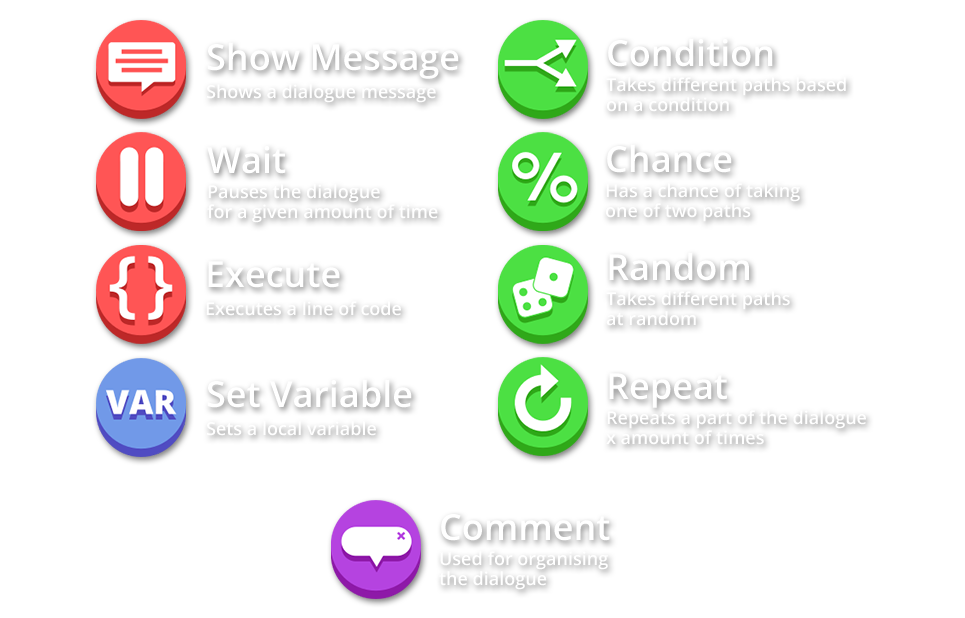 Support this software to help further development!
All updates will be released for free for owners of the editor.
Using Godot 3.1? Get a dialogue system here!
Any questions? Contact me: radmattsoftware at gmail.com
Purchase
In order to download this tool you must purchase it at or above the minimum price of $7.99 USD. You will get access to the following files:
DialogueDesigner_2.1_win.zip
25 MB
DialogueDesigner_2.1_linux.zip
29 MB
DialogueDesigner_2.1_mac.zip
26 MB
Comments
Log in with itch.io to leave a comment.
Can support Chinese or 日本語 in the future? The input box does not support characters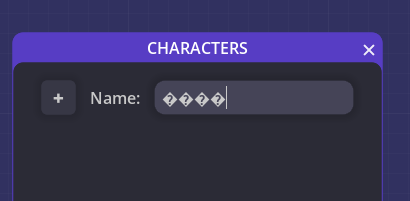 This is fricking amazing. EXACTLY what I was looking for; flexibility, custom variables AND JSON EXPORT! Now I can bang out a version for Corona. Thanks so much for taking the time and effort to make this app!!!
Is there any good tutorials for this product and how to implement in Godot?
Couple questions:
1) Is it possible to add additional nodes or does the editor not support customization?
2) Is there a C# version of the parser which I could use to execute the dialog but hook in my own presentation logic? I'm using Godot with C# and would like to keep control of the presentation.

Hi. Suggestions for improvement are accepted? Is it possible to make multiline text input in "ShowMessage" block?
I second this suggestion. At the moment, it is hard to preview dialogue that is longer than a dozen words.
Hi, does this system work with tyronobuilder?
That sounds nice ! Does it work with Construct 3 ?
Yes, absolutely :) Check out this page for how to set it up. If you have any problems, you can always email me and I'll help you.

Thanks for your answer ! Do you have any precise tutorial to set up with Construct ?
Here's a project that shows how to load JSON files and show values: https://editor.construct.net/#open=json. All you have to do is create a dialogue system and just replace the text lines with the ones in the file. I will soon share documentation for the editor, explaining more on how to set it up for different engines, so look out for that.

OK ! I will wait for your documentation and possible example (I don't know how to build a dialogue system)
Without buying this first, is there documentation or overview of the JSON it exports? Making sure I can work with it in my engine.