GridlessDB
Update 1.2 - Editing custom properties, search feature.
---
In this update:
Search bars
You can now filter your items/categories and properties.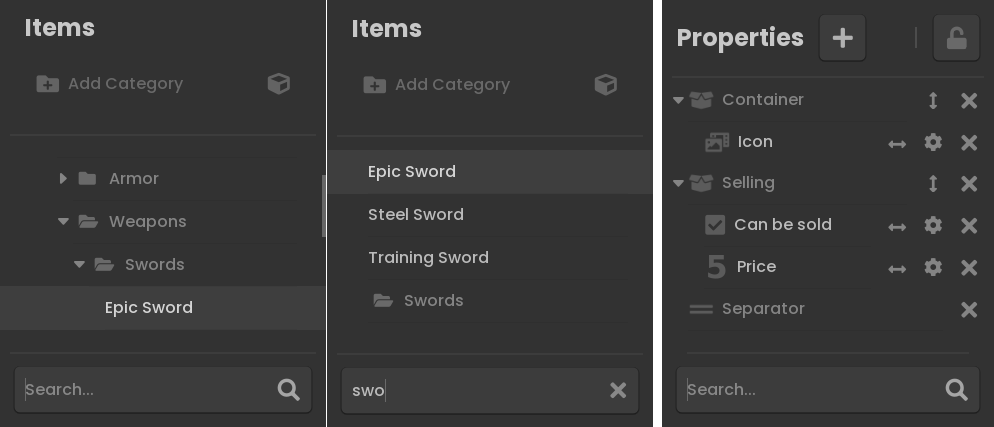 Editing custom properties
You can now edit custom properties after creating them. You can now also name values just as you would properties and categories (by double-clicking).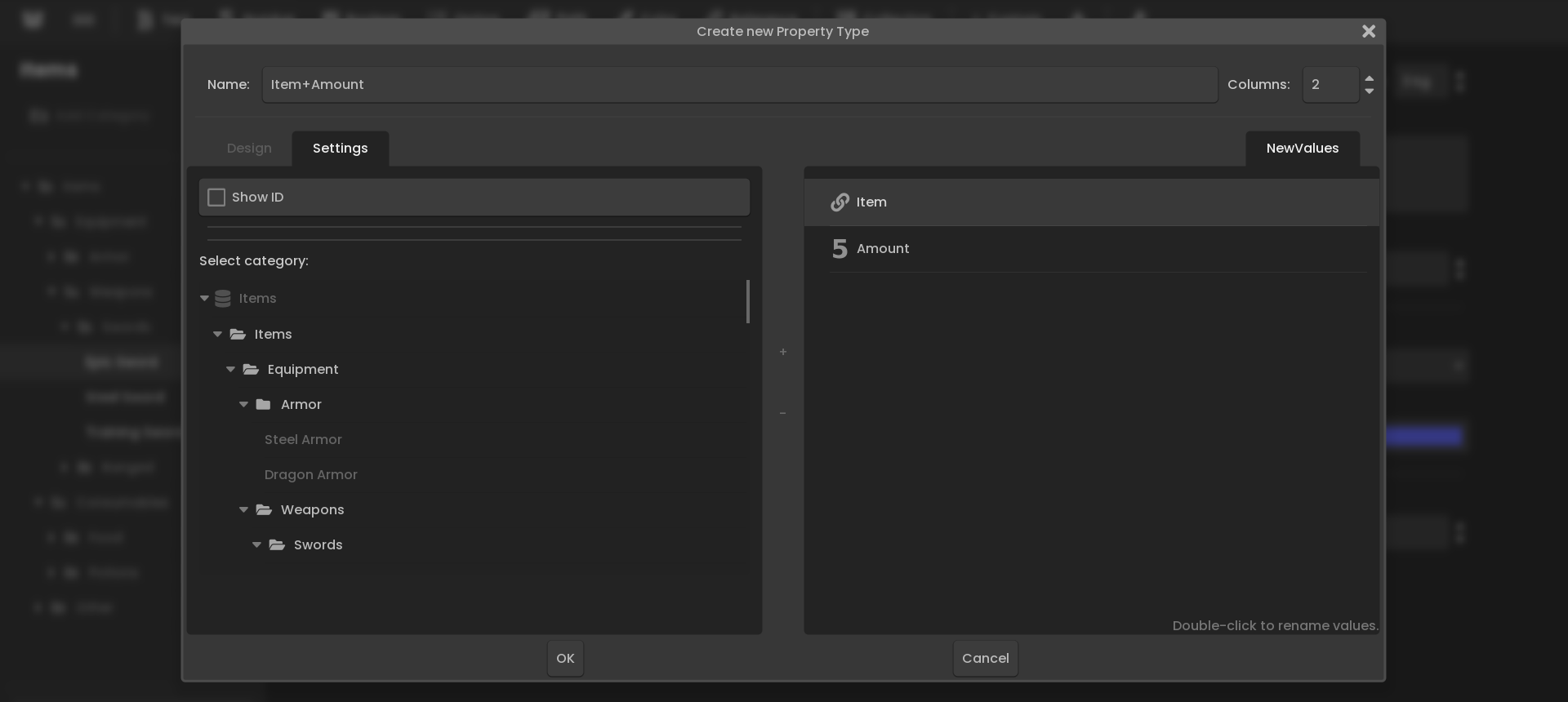 Backwards compatibility notice:
Due to some structural changes, when opening projects saved in previous versions (before 1.2), you may need to adjust a few things:
Name property types again.
Add IDs to your values if you hadn't (double-click to rename).
Check Show ID if you want to see the value name while editing databases.
Files
Gridless_1_2_Win.zip
31 MB
Jun 12, 2021
Gridless_1_2_Linux.zip
31 MB
Jun 12, 2021
Gridless_1_2_Mac.zip
28 MB
Jun 12, 2021